The Semen Retention Army is designed to train devotee men on how to quit pornography and live the semen retention lifestyle
If you want to train in the art of Sexual Alchemy so you can master your sexual urges and develop your Krishna Consciousness, the Semen Retention Army is for You!
"the origin of lust is also in the Supreme. If, therefore, lust is transformed into love for the Supreme, or transformed into  Kṛṣṇa consciousness—or, in other words, desiring everything for Kṛṣṇa—then both lust and wrath can be spiritualized. Hanumān, the great servitor of Lord  Rama , engaged his wrath upon his enemies for the satisfaction of the Lord. Therefore, lust and wrath, when they are employed in Kṛṣṇa consciousness, become our friends instead of our enemies.." - Srila Prabhupada Purport of B.G 3.37
STOP! Let me tell you upfront who this membership is NOT for so you don't waste your time.
1. Devotees who don't put their money where their mouth is.
This training is an investment into yourself at $200USD/month or $2000USD annually. Devotees who believe in themselves invest in themselves knowing it is the best investment you can make. As you are about to learn, this training comes with over $13,000 worth of value. This is THE BEST QUIT PORN & SEMEN RETENTION TRAINING for devotees, guaranteed!
2. Complainers & Whiners
We all have a story, we all have traumas and we have all messed up in our Krishna Consciousness. As a soldier of the Semen Retention Army you will be required to take 100% responsibility for your life and your results. You will be shown how to do this in a powerful and permanent way and will be fully supported in your personal development. You will learn to embrace challenge and become a more responsible man and devotee.
3. Quitters
If you commit 1 year to this training program you will up-level every aspect of your life and you will be more motivated in your Krishna Consciousness than ever before.
I invite you to take the 7 day free trial.
Once you start working with me you won't want to quit, but like anything worthwhile, success doesn't come easy. In the modern world of porn, social media and over stimulation, practicing Bhakti presents its own unique set of challenges for the modern devotee. Working with me and the other devotees in your group will help you face those challenges with confidence. You will have the support and brotherhood of like-minded devotees from all over the world. There is great power and growth in strong association.
Now let me tell you who this membership IS for.
This membership is for devotees who:
· want to master semen retention while living in modern household life
· want to quit porn and re-train their sexual thoughts and habits
· want to increase overall energy levels, reduce sleep and do better service
· are ready to be held accountable and supported in a non-judgmental sangha
· need to clear negative emotions, traumas and sexual habits from their body and mind   
· want to overcome sexual issues such as premature ejaculation or erectile dysfunction
· lack confidence and want to build their self-esteem
· are exiting celibacy and entering into family life and want bedroom training
· want to free themselves from sexual frustration and repression and learn to have a healthy relationship with their sexual energy
· want to become more influential and develop their leadership skills to help our movement grow
· want to be the best version of themselves and live a fulfilling life in Krishna Consciousness
Does your sex drive control you?
Sexual energy is the most powerful force available for you to use. However, most devotees unconsciously toss this power away and live in a constant state of energy depletion. Is this you? Are you addicted to pornography and lack the willpower and discipline to improve yourself?
I know what it is like to have the constant urge to ejaculate, watch porn and be totally controlled by sexual desire and impulses. Fortunately, I learned to control my sex drive and put it to good use, improving my relationship with my wife both in and outside the bedroom, starting my own business and getting into the best shape of my life.
The practices in this program will teach you simple and powerful methods to take control of your sex energy, build your willpower and discipline to become a semen retention master.
IMAGINE having all the energy you need to get clarity in your life and perform at optimum levels.
IMAGINE how confident you will be when you KNOW you have complete control over your sexual urges and overall performance in all areas of your life.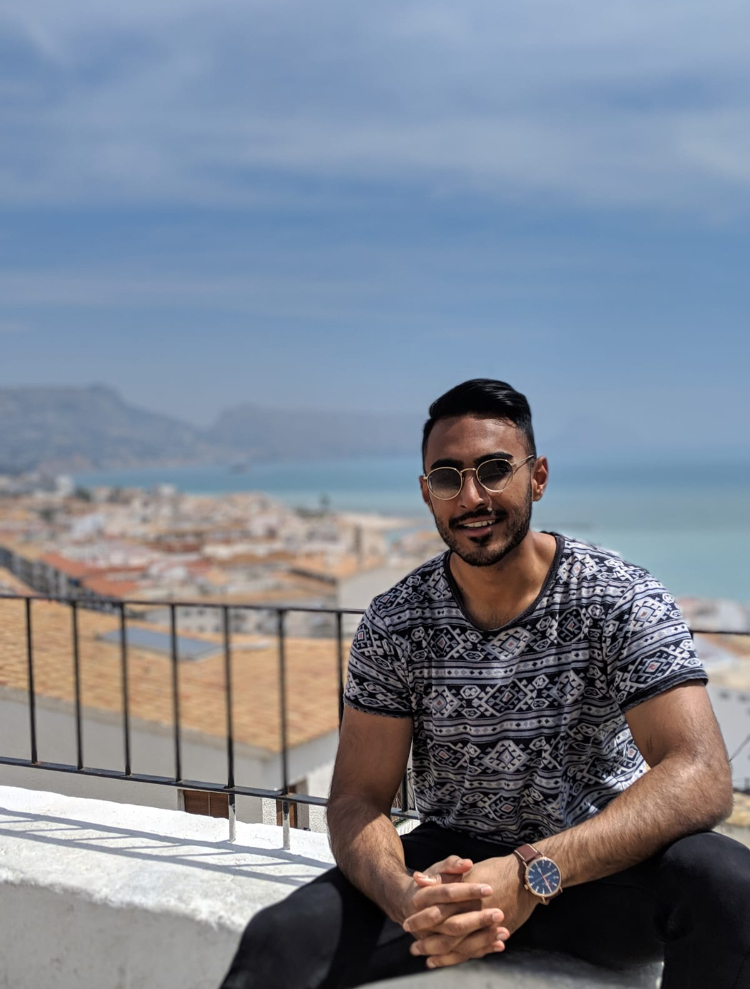 The simple act of joining Semen Retention Army allowed me to accept my ongoing challenges and learn how to face them in a group of men who keep me accountable and inspired.
In my first week I have learned so many skills that have helped me get closer to my bhakti practice. The regular motivation in battalions and tracking of progress makes this course REAL and PERSONAL.
Porn addiction and masturbation operated on the impersonal platform. It is difficult to defeat impersonalism with impersonalism. It must be defeated by personalism. The Semen Retention Army is the vehicle of personalism to help conquer your fears and failures.
I am so glad that I made this choice and hope all men who face similar issues take the step as well.
Nandan (age 26), Australia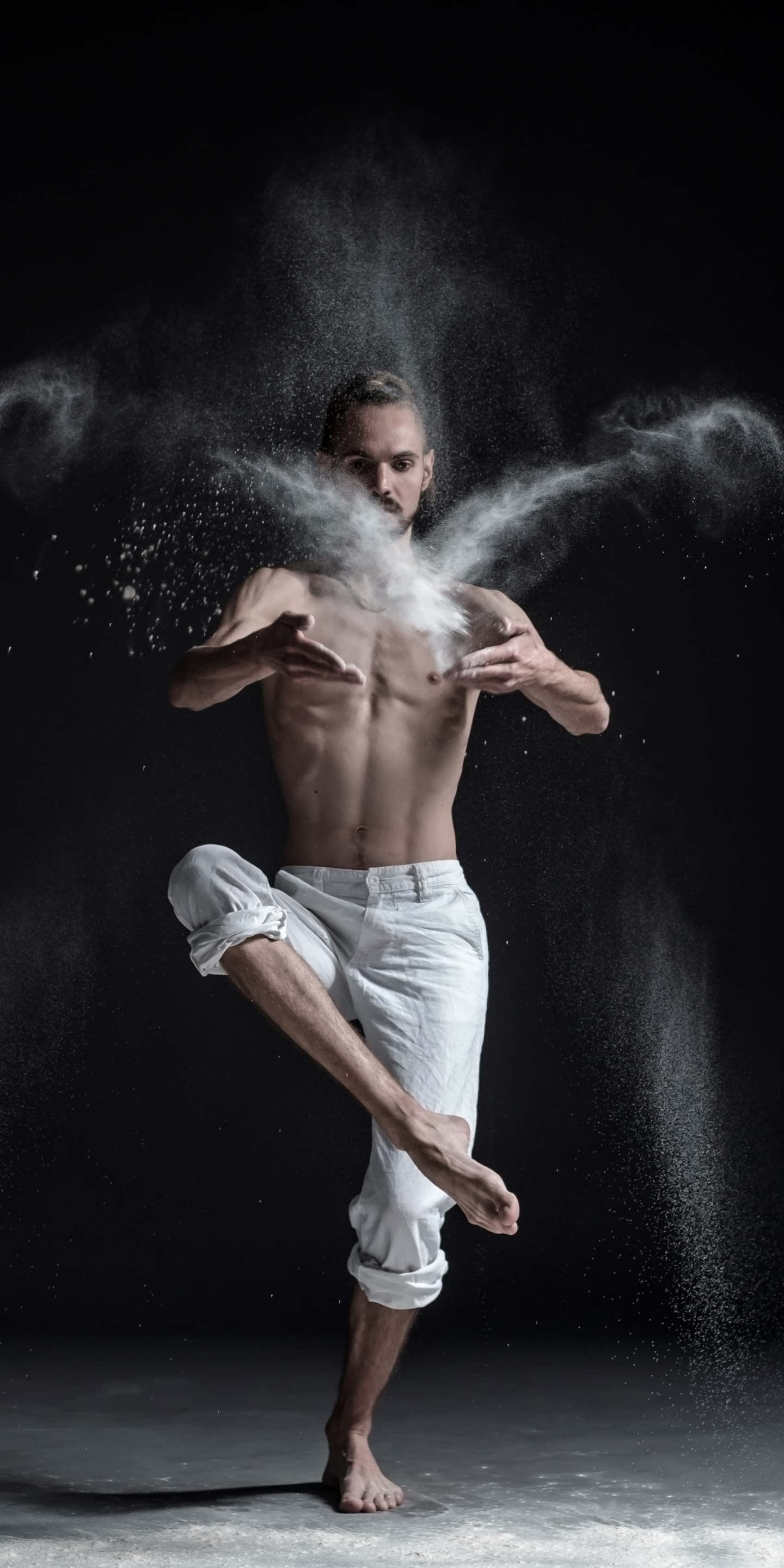 As you learn the techniques of Sexual Alchemy you will be able to:
abstain from pornography and masturbation

transform sexual urges into fuel for action
cultivate more energy for less sleep and higher levels of focus
learn to have non-ejaculatory sex and satisfy that desire without ejaculation
overcome premature ejaculation and erectile dysfunction
have confidence in your sexual and non-sexual abilities
charge your brain with sex energy to improve memory and increase intelligence keeping you in a state of peak awareness
harness the power of sexual energy for creativity, abundance and success in spiritual life
practice semen retention safely as a lifestyle and maintain all the amazing benefits of semen retention
"Before joining 'The SemenRetentionArmy' by Nakula, like many other men, I couldn't control my sexuality, and it had the best of me, but I knew there had to be another way.
The course has been a success for me in many ways, as now I am armed with numerous techniques and able to ground and transmute my sexual energy effectively. As a byproduct my productivity and general clarity have skyrocketed, I'd definitely recommend the training, it's totally worth it."
Vasilis Theodoroglou - Greece


What could you accomplish if you used your sexual energy as a powerful creative force to serve Krishna and expand our movement?


You're getting INCREDIBLE value:
· Access to an exclusive group with a maximum of 10 other devotees including myself, who will serve as your support system ($400)
· Daily tracker and accountability sheet that we will use to track your progress ($200)
· 27 training videos with details on how to raise, cool, balance and use your sexual energy at will and transform it into energy for growth ($6,000)
· Access to online support and Q & A ($5,000) 
· Natural penis stretches for health & vitality exercises ($100)
· Daily practice schedule and guides ($500)    
· Qigong routine for sexual vitality ($100)
· Monthly Live Training's and Sanga Q & A ($400)
· One on one coaching call to set your goals and growth plan for the year ($500)
· BONUS * Daily motivation to help avoid relapse
· BONUS * Sexual reflexology massage technique for harder erections
· BONUS * Yoga Routine for Sexual Health and Lower Body Flexibility
Total Value: $13,200+
Special Offer: $2000 USD
(payment plans are available)
Frequently Asked Questions and Common Hesitations
Do these teachings contradict our principals?
No, it supports devotees who need help and training on what to do with their sexual urges. The training is designed for men in household life who are active in their sex life but want to practice semen retention. This is the reality for many devotees and does not move the goal the Vedas set out for us. Rather, it assists the transmutation process.
What if I don't want to learn non-ejaculatory sex or orgasms?
Then don't. These techniques are being used by men practicing brahmacaraya as well as householders. The brahmacaris do not engage in the sexual training part of the course, but they use the rest of the program to stay away from porn, masturbation and the reduction of wet dreams.
I'm currently single, is this course suitable for me?
This course is absolutely suitable for those who are single. You will learn to use masturbation as a way to nourish yourself without being drained, and to cure sexual frustration. You will also gain the magnetism that cultivating sexual energy creates to help attract a partner and be much more confident in yourself.
I'm very busy, I'm worried that I don't have time for the courses.
Don't worry. I've designed this course to work with the modern man's busy lifestyle, and each week your daily practices will be about 30 minutes per day. Each week's module is about 1.5 to 2 hours. You prioritize things that are important to you. If quitting porn and mastering your urges is important to you and you are ready to step up your game, you will find the time to commit to your personal growth.
Will this program help me increase my penis length?
Yes. Included is a guide for natural penis enlargement. These exercises have been shown to increase penis size, if practiced regularly.
When does the course start?
The moment you register.
You talk about "energy" and "sexual energy" a lot. I have no experience in yoga, qigong, or energetic practices. Will this course be too advanced for me?
This course is suitable for both beginners with no previous training, as well as experienced practitioners who want to explore sexual energy in depth. I explain everything in detail, from the very basic foundations to the highly advanced techniques. By following this course you will be able to advance very quickly.
Are there payment plans available?
There is a one time payment of $2000USD or a $200USD/monthly payment option.
I'm gay, is this course suitable for me?
Absolutely! The practices in this course are applicable to everyone, regardless of sexual orientation. Gay devotees have learned these practices and have applied them to their lives and relationships with great success.
Do you give refunds?
No refunds are given. You have a 7 DAY FREE TRIAL to the Semen Retention Army to see if it's for you.
Can you guarantee results?
The effort you put into your training will produce your results. If you do the work, commit yourself 100% and follow the course step-by-step, you WILL experience great transformation in all areas of your life. This is your own unique process and as such, your success is your own responsibility. I've ensured you have everything you could possibly need to make this work.
Will this membership help me make NoFap & Semen Retention a lifestyle?
Absolutely. A lot of guys go into semen retention or nofap by repressing their sex drive, and have no knowledge of how to circulate and transmute the sexual energy. This causes the sexual energy to congest and leads to stagnant energy, manifesting in anger, irritability, insomnia, and a feeling of being "stuck". You will learn all of the necessary methods to release negative emotions and excess energy, and create a safe pathway to circulate the powerful sexual energy that is building up. You will learn how to use self-pleasure as a tool to cultivate orgasmic states without the depletion that constant ejaculation causes. By taking this course, you will learn extremely powerful practices that will help you to transform all aspects of your life and supercharge yourself with vibrant energy.
I really want to take this course, but I don't want to spend the money
If you think the course costs too much, I highly recommend evaluating what becoming the greatest and most empowered version of yourself is worth to you. This course contains very powerful transformational and life-changing work and addresses many issues that most men have struggled with for centuries. Your investment is an energetic commitment to transforming yourself.
Devotee Video Testimonials

Devotee Video Testimonials

More Devotee Testimonials
"I highly recommend this program for any devotees who are struggling with porn and/or masterbation. You will learn how to channel you sexual energy to be able to show up in life on a higher level than you ever have. The sanga that's been created through his program is priceless, and the devotees you meet are brothers you we always be connected with throughout your life. This is a big step in life, I encourage you to take it, you would only regret NOT taking it. Hare Krishna 
- B Das - San Francisco